RENN AUTO CO: Built For the BMW Enthusiast
Renn Auto Co. is a BMW Car, Suv, Motorcycle OEM and Aftermarket parts supplier/resource. Renn Auto Co offers the most competitive BMW Parts and Accessory Pricing in the United States.
After the Covid19 pandemic cloud began to clear gas prices hit new highs as did the cost of parts and accessories due to increased logistic costs. Along with the increasing cost of petroleum and metal we began to see higher shipping costs and product distribution delays. The aforementioned issues made it even harder on European car owners due to the fact that most OEM and Aftermarket parts are import only and Premium Gas prices are 20% higher than that of Regular gas not to mention the cost of Full Synthetic oil being nearly double the price of regular petroleum based oil.
Renn Auto Co. provides the best options when purchasing Aftermarket BMW parts and accessories, fastest shipping, best price, best durability, direct fitment. We all have different needs when buying parts and Renn Auto aims to provide options to suit every Bavarian Built Car Enthusiast with options that meet or exceed their needs.
Renn Auto Co was built and designed by our parent company Optimus 5 Company LLC, which has used BMW's as Company Marketing Vehicles for over 13 years. Throughout that time the Optimus 5 Marketing Dept. learned how to affordably improve and maintain the fleet of 5-12 BMW's. The Optimus 5 Co BMW E46 M3 Marketing car is offered as a body kit/aero upgrade in Forza Horizon 5. The Optimus 5 E46 M3 was built in conjunction with marketing client AIM9 with an exclusive 1 of 1 body kit featuring Aim9 metal fender flares and a high rise bumper mount wing and featured an interesting array of down force producing improvements helping the car reach speeds of 188 MPH on stock engine. From these humble beginnings Renn Auto was born. You can now follow the development aoff all Renn Auto/ Optimus 5 Co build her or on our various other channels.
Optimus 5 Company 2005 BMW E46 M3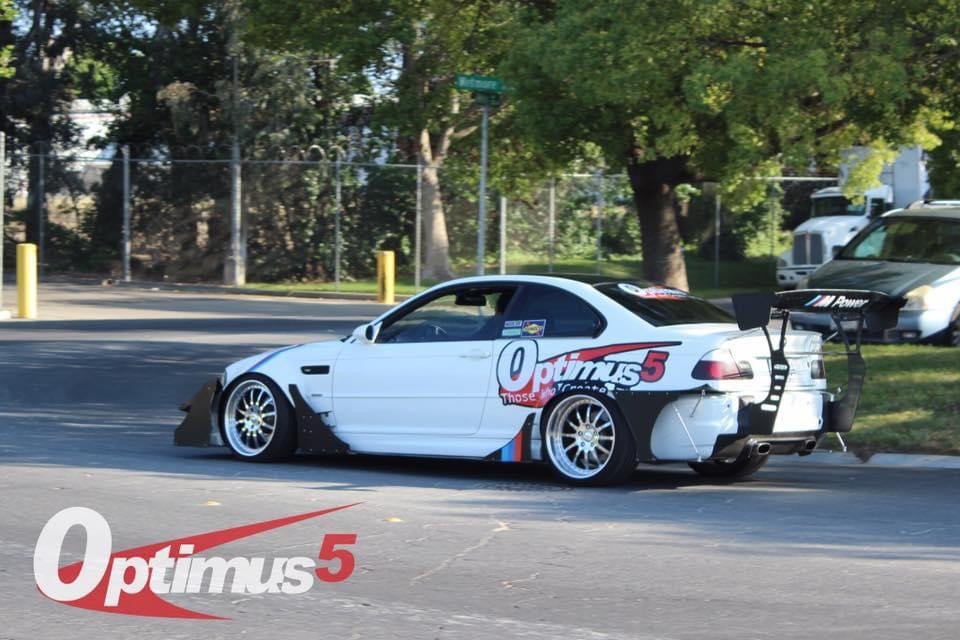 BMW Genuine OEM Replacement Parts
BMW Genuine OEM Parts
Renn Auto Genuine OEM Replacement Parts and Genuine BMW OEM Remanufactured Parts
Why should I Use BMW OEM Parts?
Repair your BMW with the Best Parts Available:
Renn Auto Co knows that owning a BMW can be expensive, we also know that some people love their Car, Suv or Motorcycle just the way it was built!
We provide a wide variety of BMW OEM Replacement parts as well as top of the line BMW OEM Remanufactured Replacement Parts at the lowest prices with the fastest shipping within the United States.
Renn Auto can help you keep your German sports car, sedan, suv or motorcycle running at factory specifications with our Renn Auto Moto DIY Forum. Follow along for the best ways to repair and improve your vehicles reliability and performance.
What Is the Benefit of using Aftermarket BMW Repair Parts?
build your custom BMW with Renn Auto Co. Aftermarket Parts and Accessories:
The ultimate Driving machine requires the Ultimate in Aftermarket Performance upgrades!. Renn Auto Moto provides Thousands of aftermarket Bmw performance and style parts. Race Car, Show Car or Street Stalker we provide parts for any style of build. From low cost performance mods to high dollar, name brand performance parts we offer them all at highly competitive prices.