Complete M5 Style G30/G31 Steel Fenders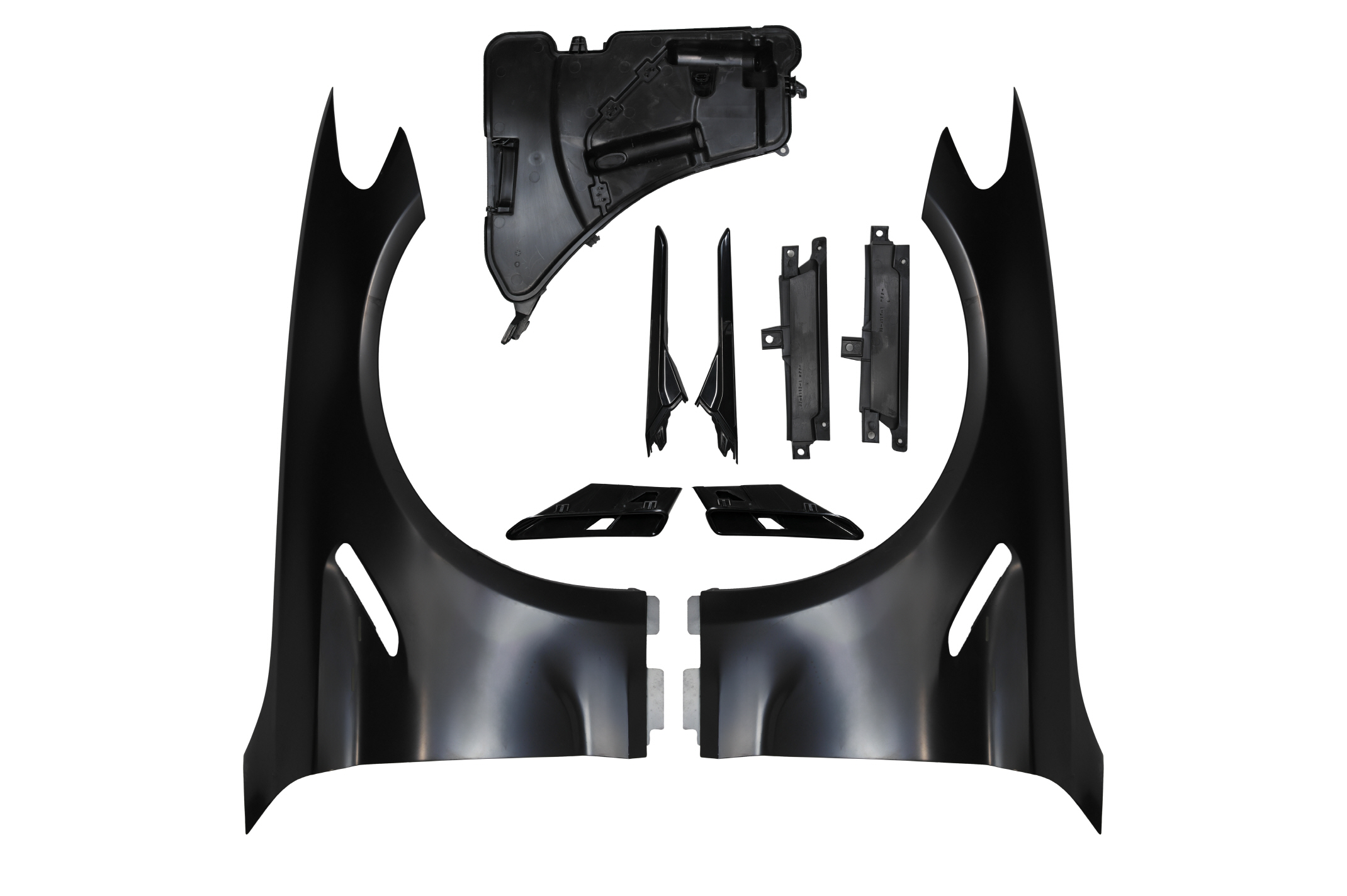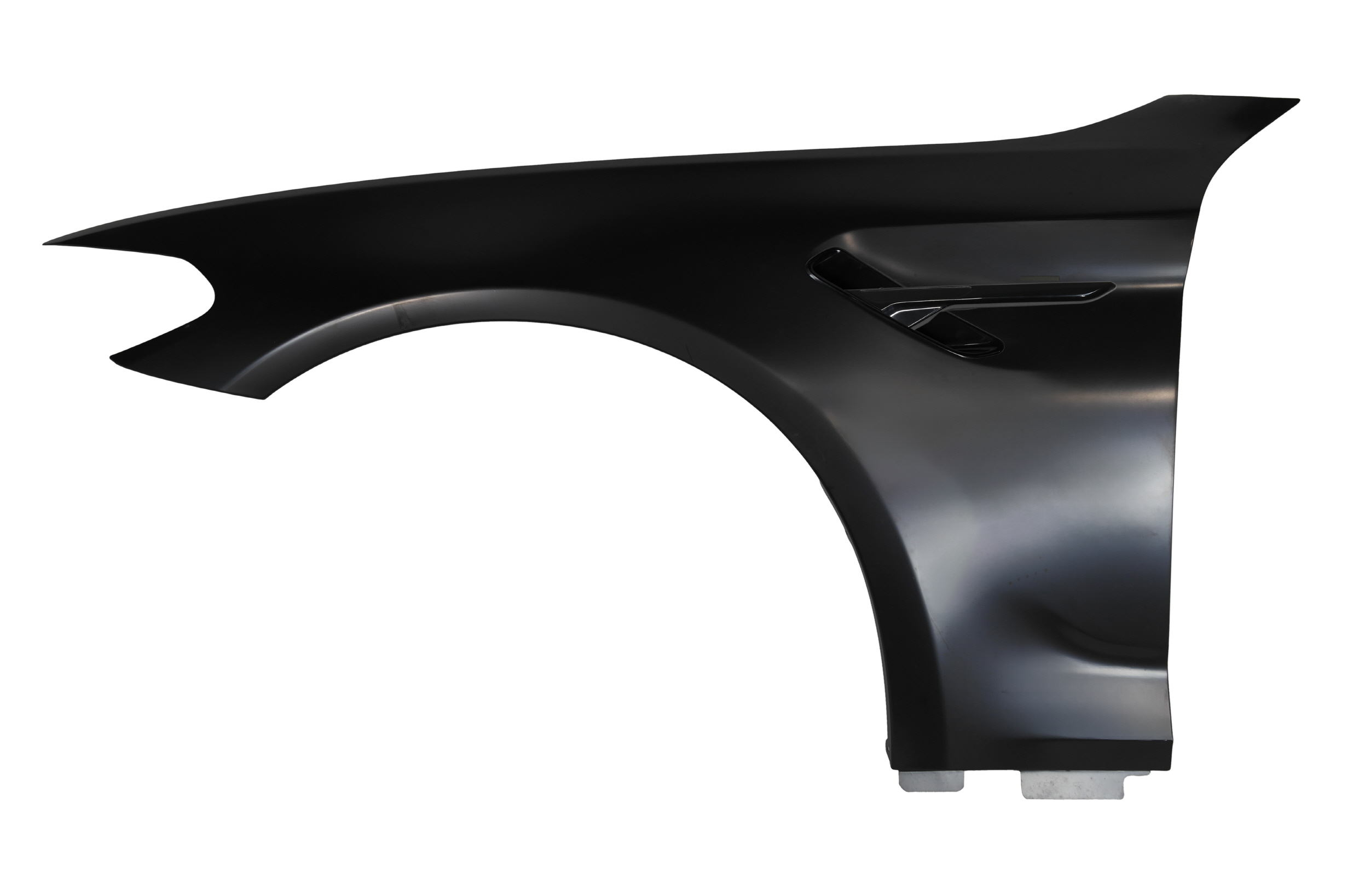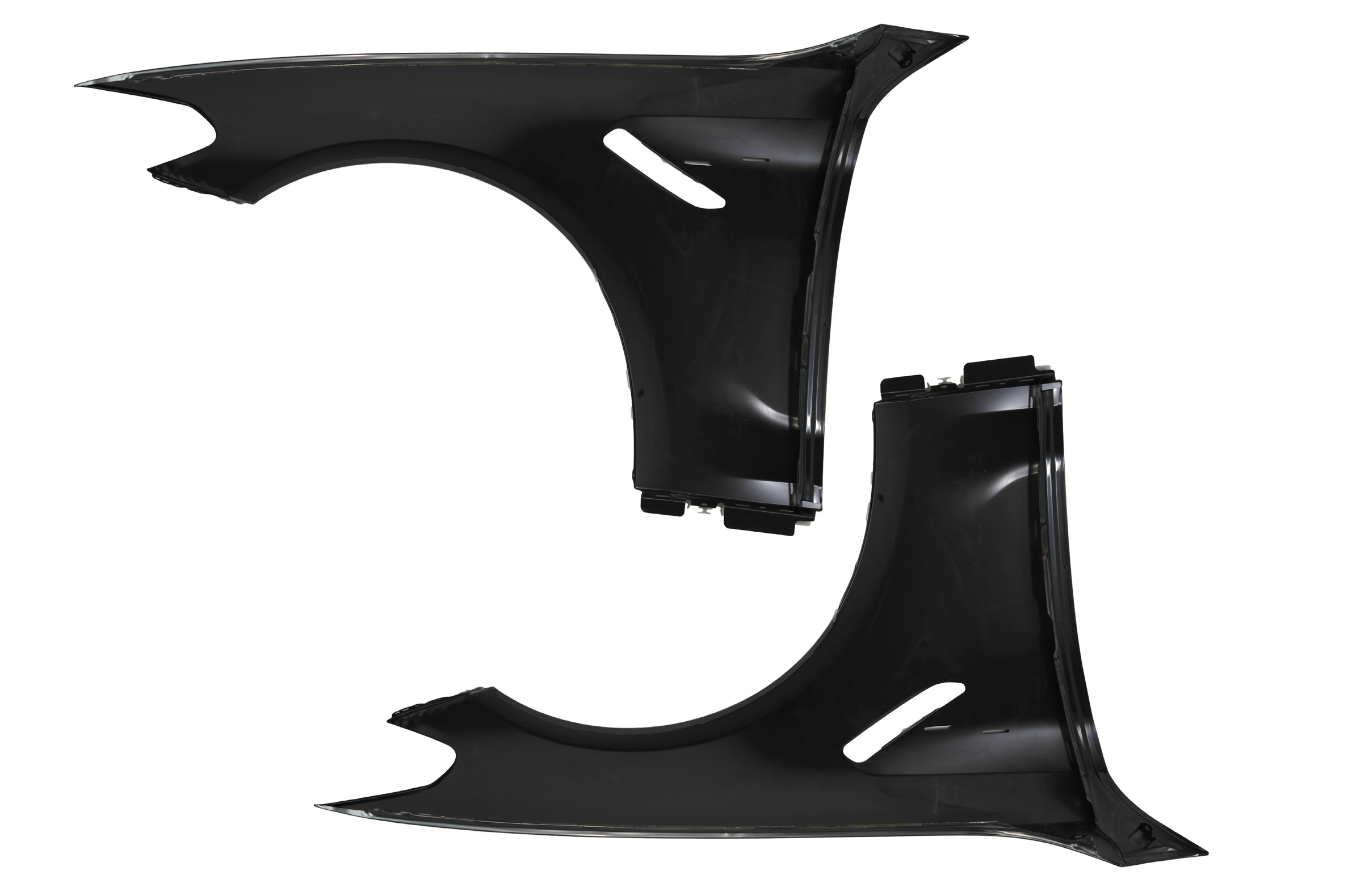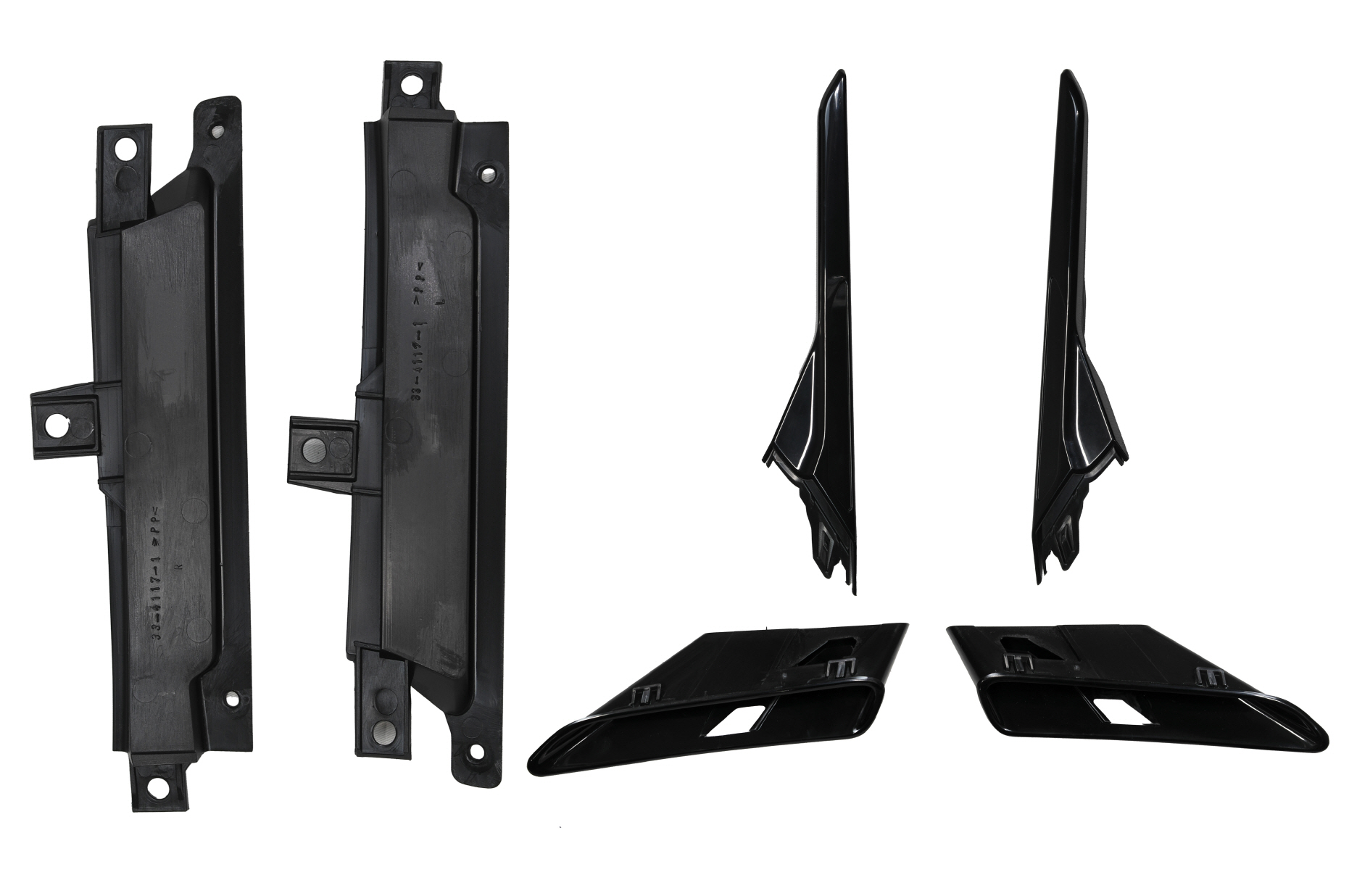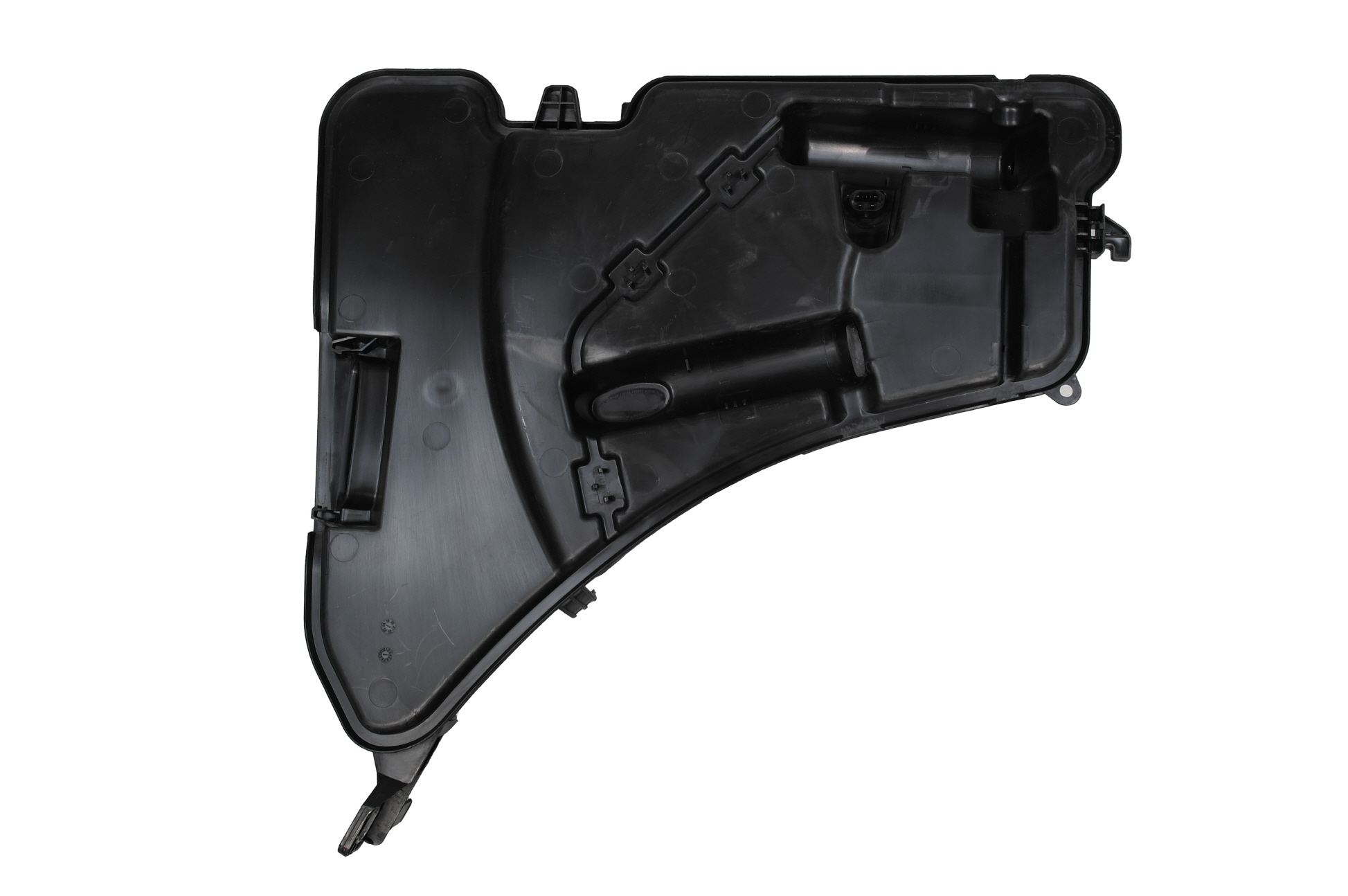 | Notes | Year | Make | Model | Trim | Engine |
| --- | --- | --- | --- | --- | --- |
| | 2022 | BMW | 530e | Base Sedan 4-Door | 2.0L 1998CC 122Cu. In. l4 ELECTRIC/GAS DOHC Turbocharged |
| | 2022 | BMW | 530e xDrive | Base Sedan 4-Door | 2.0L 1998CC 122Cu. In. l4 ELECTRIC/GAS DOHC Turbocharged |
| | 2022 | BMW | 540i | Base Sedan 4-Door | 3.0L 2998CC l6 ELECTRIC/GAS DOHC Turbocharged |
| | 2021 | BMW | 530e | Base Sedan 4-Door | 2.0L 1998CC 122Cu. In. l4 ELECTRIC/GAS DOHC Turbocharged |
| | 2021 | BMW | 530e xDrive | Base Sedan 4-Door | 2.0L 1998CC 122Cu. In. l4 ELECTRIC/GAS DOHC Turbocharged |
| | 2021 | BMW | 540i | Base Sedan 4-Door | 3.0L 2998CC l6 ELECTRIC/GAS DOHC Turbocharged |
| | 2020 | BMW | 530e | Base Sedan 4-Door | 2.0L 1998CC 122Cu. In. l4 ELECTRIC/GAS DOHC Turbocharged |
| | 2020 | BMW | 530e | iPerformance Sport Line Sedan 4-Door | 2.0L 1998CC 122Cu. In. l4 ELECTRIC/GAS DOHC Turbocharged |
| | 2020 | BMW | 530e xDrive | Base Sedan 4-Door | 2.0L 1998CC 122Cu. In. l4 ELECTRIC/GAS DOHC Turbocharged |
| | 2020 | BMW | 530i | Base Sedan 4-Door | 2.0L 1998CC 122Cu. In. l4 GAS DOHC Turbocharged |
| | 2020 | BMW | 530i | Sport Line Sedan 4-Door | 2.0L 1998CC 122Cu. In. l4 GAS DOHC Turbocharged |
| | 2020 | BMW | 530i xDrive | Base Sedan 4-Door | 2.0L 1998CC 122Cu. In. l4 GAS DOHC Turbocharged |
| | 2020 | BMW | 540i | Base Sedan 4-Door | 3.0L 2998CC l6 GAS DOHC Turbocharged |
| | 2020 | BMW | 540i | M Sport Sedan 4-Door | 3.0L 2998CC l6 GAS DOHC Turbocharged |
| | 2020 | BMW | 540i xDrive | Base Sedan 4-Door | 3.0L 2998CC l6 GAS DOHC Turbocharged |
| | 2019 | BMW | 530e | Base Sedan 4-Door | 2.0L 1998CC 122Cu. In. l4 ELECTRIC/GAS DOHC Turbocharged |
| | 2019 | BMW | 530e | iPerformance Sport Line Sedan 4-Door | 2.0L 1998CC 122Cu. In. l4 ELECTRIC/GAS DOHC Turbocharged |
| | 2019 | BMW | 530e xDrive | Base Sedan 4-Door | 2.0L 1998CC 122Cu. In. l4 ELECTRIC/GAS DOHC Turbocharged |
| | 2019 | BMW | 530i | Base Sedan 4-Door | 2.0L 1998CC 122Cu. In. l4 GAS DOHC Turbocharged |
| | 2019 | BMW | 530i | Sport Line Sedan 4-Door | 2.0L 1998CC 122Cu. In. l4 GAS DOHC Turbocharged |
2019
BMW
530i xDrive
Base Sedan 4-Door
2.0L 1998CC 122Cu. In. l4 GAS DOHC Turbocharged
2019
BMW
540i
Base Sedan 4-Door
3.0L 2998CC l6 GAS DOHC Turbocharged
2019
BMW
540i
M Sport Sedan 4-Door
3.0L 2998CC l6 GAS DOHC Turbocharged
2019
BMW
540i xDrive
Base Sedan 4-Door
3.0L 2998CC l6 GAS DOHC Turbocharged
2018
BMW
530e
Base Sedan 4-Door
2.0L 1998CC 122Cu. In. l4 ELECTRIC/GAS DOHC Turbocharged
2018
BMW
530e
iPerformance Sport Line Sedan 4-Door
2.0L 1998CC 122Cu. In. l4 ELECTRIC/GAS DOHC Turbocharged
2018
BMW
530e xDrive
Base Sedan 4-Door
2.0L 1998CC 122Cu. In. l4 ELECTRIC/GAS DOHC Turbocharged
2018
BMW
530e xDrive iPerformance
Base Sedan 4-Door
—
2018
BMW
530i
Base Sedan 4-Door
2.0L 1998CC 122Cu. In. l4 GAS DOHC Turbocharged
2018
BMW
530i
Sport Line Sedan 4-Door
2.0L 1998CC 122Cu. In. l4 GAS DOHC Turbocharged
2018
BMW
530i xDrive
Base Sedan 4-Door
2.0L 1998CC 122Cu. In. l4 GAS DOHC Turbocharged
2018
BMW
540d xDrive
Base Sedan 4-Door
3.0L 2993CC l6 DIESEL DOHC Turbocharged
2018
BMW
540i
Base Sedan 4-Door
3.0L 2998CC l6 GAS DOHC Turbocharged
2018
BMW
540i
M Sport Sedan 4-Door
3.0L 2998CC l6 GAS DOHC Turbocharged
2018
BMW
540i xDrive
Base Sedan 4-Door
3.0L 2998CC l6 GAS DOHC Turbocharged
2018
BMW
550i xDrive
Base Sedan 4-Door
4.4L 4395CC V8 GAS DOHC Turbocharged
2017
BMW
530i
Base Sedan 4-Door
2.0L 1998CC 122Cu. In. l4 GAS DOHC Turbocharged
2017
BMW
530i
Sport Line Sedan 4-Door
2.0L 1998CC 122Cu. In. l4 GAS DOHC Turbocharged
2017
BMW
530i xDrive
Base Sedan 4-Door
2.0L 1998CC 122Cu. In. l4 GAS DOHC Turbocharged
2017
BMW
540i
Base Sedan 4-Door
3.0L 2998CC l6 GAS DOHC Turbocharged
| Notes | Year | Make | Model | Trim | Engine |
| --- | --- | --- | --- | --- | --- |
| | 2017 | BMW | 540i xDrive | Base Sedan 4-Door | 3.0L 2998CC l6 GAS DOHC Turbocharged |
For BMW M5 G30 5-Series 17-22 all Sedan/Wagon Cars !!!
BMW G30 17-22 M5 Style Front Fenders w/ Black Side Vent w / Water Tank
LOGO includednd Right Parts Included.
Please check your option carefully.
No instruction, Unpainted
Made in Taiwan
**For the best result, we recommend professional installation and confirm fitment prior to painting**
ATTENTION
Our freight carrier requires signature confirmation on all deliveries. Please make sure to carefully inspect yourpackage and its contents prior to signing acceptance. If your shipment has been damaged or is defective, refuse the product, do not sign and contact us immediately!
Products MUST BE Test fitted prior to modification. Refunds will not be honored for modified, (Painted, Drilled, Cut, Glued, Etc..) products.